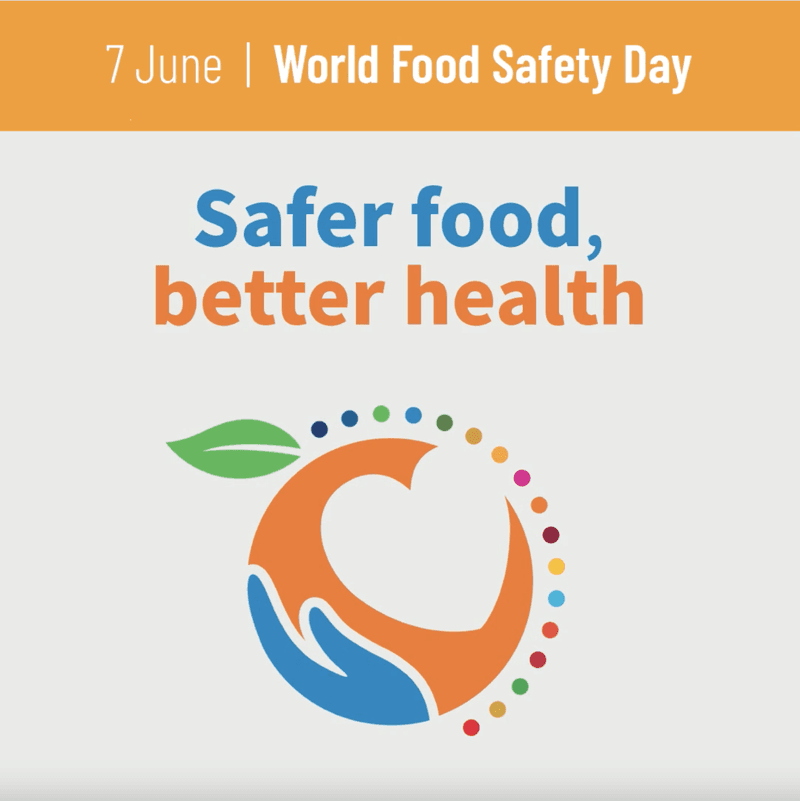 Posted on: June 07, 2022
As part of World Food Safety Day (7 June) BSNA has joined with International Special Dietary Foods Industries (ISDI) to recognise the importance of food safety and support ongoing partnership working to ensure food safety.
Safe food is essential to human health and well-being. Only when food is safe can we fully benefit from its nutritional value and from the mental and social benefits of sharing a safe meal. Safe food is one of the most critical guarantors for good health.
We need to transform food systems to deliver better health, and we need to do so in a sustainable manner. Policy-makers, practitioners and investors should reorient their activities to increase the sustainable production and consumption of safe foods in order to improve health outcomes. To make safe and healthy diets accessible for all, applicable agricultural, food, trade and industry development policies need to promote food safety.
Systemic changes for better health will bring safer food, which is a critical enabler of long-term human development and a prerequisite for the achievement of the Sustainable Development Goals (SDGs).
Foods for special dietary uses – from infant formula, complementary foods and foods for special medical purposes (FSMP) and parenteral nutrition – are specifically developed to cater for the specific nutritional requirements of people with special dietary needs. These are safe and highly nutritious solutions support people throughout all stages of life.
The UK has some of the strictest food safety controls in the world
Our members work together with national authorities to ensure safe and nutritious foods are available, providing support in regulating food safety along the entire food chain and ensuring international standards are met or even surpassed. We welcome the fourth World Food Safety Day as an opportunity to recognise the people who help keep our food safe and celebrate the role of safe and nutritious food in providing for the health and wellbeing of people around the world.
BSNA members, as part of ISDI, are proud to provide people with the essential safe and nutrition foods they need to live grow and thrive, as well as supporting the Sustainable Development Goals of zero hunger, good health and wellbeing through building partnerships for food safety. The quality and safety of food products has always been, and remains, an absolute priority for our industry.
ISDI has also produced informative videos on the role of science in food safety and the importance of food safety in infant nutrition.
How science ensures food safety for special dietary use
https://www.youtube.com/watch?v=ZN_cXWTPnQI
The importance of food quality and safety in infant nutrition
< Back to blog entries